I hope to share my reading and discoveries at the end of each month. Quotes, publications, authors and new ideas from my own personal library. I collect books on design, alternative thinking, anthropology, photography plus zines and small-press publications from local book dealers.
If you like what you see or have any suggestions: send me a message.
What I read
Each month, I hope to share the 5 books that inspired me the most:
The Utopia of Rules by David Graeber, a world-rewowned anthropologist famous for his involvement in the Occupy Wall Street movement and previous text, Debt: The First 5,000 Years, is a conversation starting collection of manifestos on the role of bureaucracy and institutionalisation in our society. He mixes powerful social theory with a surprising amount of pop culture references.
Julia Watson's swiss-bound LO-TEK is one of my all time favorites. A beautiful exploration of the design movement building on indigenous philosophy, generating sustainable, resilient, nature-based technology.
After attending a talk from the RMIT Health Transformation Lab earlier this year, I wanted to find something that explores how human-centered design processes and co-design can enable better health experiences. I've already read plenty of Ellen Luptons work, so Health Design Thinking was a natural addition. I've taken a lot of the insights I gathered from this book into my design for Snowglobe, a mental health chatbot for the trans community I'm working on.
Overview Time Lapse is a book with a simple goal: showcase how we change the Earth. A beautiful collection of satellite imagery and aerial photography documenting the changes our footprint on the Earth causes. A coffee table book to look back upon.
Conversations With Things is the most academic book I got around too this month. It's my first Rosenfield media publication, as they're expensive to come by in Australia, and I was not disappointed in the quality and quantity of learning material it contained. An excellent and essential read for anyone interested in UX writing and conversation design – the intimate interfaces of our future.
Next up
What's next on my list of books to read
Not a book I expected to be purchasing, but I eyed it up in Metropolis book store and couldn't resist. A well-reviewed theory of alternative biology explaining the mythical and magical powers of Fungi that remain unexplored.
So far I'm loving More-than-Human, despite needing to constantly Google the new words I come across. It's extremely hard to explain this book, so I'll copy over the description:
The 'More-than-Human' reader brings together texts by writers across a wide array of disciplines that serve to reflect on the state of post-anthropocentric thinking today. Focusing on the ecologies and technologies of climate injustice and inequalities, as well as the destructive structures lurking within anthropocentrism, 'More-than-Human' proposes complex entanglements, frictions, and reparative attention across species and beings. With contributions by Rosi Braidotti, NASA History Department, Timothy Mitchell, Reza Negarastani,Filipa Ramos, and many more.

deabooks.nl/9789083015293-more-than-human
Picked up at Bookshop by Uro in Melbourne before the lockdown.
Beyond Sticky Notes by co-designer Kelly Ann McKercher is a deep dive into the mindsets and methods of co-design. Design with, not for.
What I'm eyeing up
Books I've spotted, pondered or just thought were peculiar.
I can't seem to forget High On Design after spotting it IRL a few months ago. An exploration of the aesthetics, culture, trends and people of contemporary cannabis culture. Addiction, crime, science, the marketing of weed as a booster of creativity and a medical aid, and the use of hemp in clothing are all considered.
To All The Women of Kyneton is a small-press zine about the lack of representation of women amongst statues in public art.
"To The Women of Kyneton attempts to reverse this imbalance. For ten days in 2018, Make or Break asked female-identifying people in the Victorian town of Kyneton to propose a public artwork, monument or memorial for the town via an anonymous paper survey. The surveys were collected and displayed in a main street shop window, together with a series of live 'unveiling' performances at secret locations around the town."
Regional Bureaucracy is a Perimeter Edition releasing next month, outlining a body of work of how modern architecture constructs a state through an examination of the work by the NSW Government Architect's Office (GAO). The GAO architected the civic amenities of regional centres, such as post offices, schools, town halls and police station.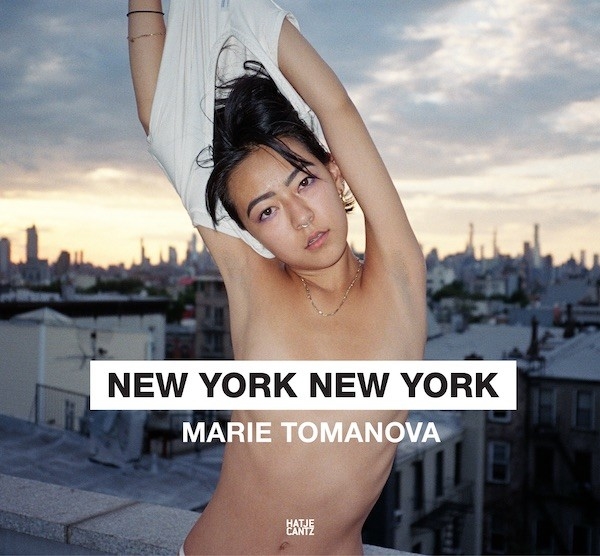 Marie Tomanova's latest title New York New York releases in October, her second volume on the youth of New York City.
Platform Urbanism and Its Discontents, a critical exploration of the transformation of urban space through platform technologies such as Uber and Airbnb. This collection of essays explores the ongoing transformation of urban spaces brought about by platform technologies.
A facsimile of a brochure produced by the New York State government in 1972, A Handbook of Drug Terms outlines the new vocabulary that originated when recreational drug use entered the mainstream in the late 1960s and early 70s.
In other news…
SigmaOS is a brand new browser for productivity
Web browsers haven't really changed since they were first invented… I've always been looking for a new way to be productive on the web, and I've finally found it: SigmaOS.
Fast, designed for productivity, innovative and multitasking enabled.
SigmaOS keeps up with my brain (a pretty big challenge), splits my work up into workspaces and lets me snooze pages for later as well as place them side by side – oh and it's designed for the keyboard, which is great when I use a screenreader.
I did an interview!
A few weeks ago I spoke to Anna from Literal, a new social media dedicated to book lovers alike, with a new digital take on book clubs as well as digesting and discussing books. You can follow me on Literal to keep up to date with my latest readings, and while you're there, go read my interview, where I discuss my personal value of reading, public interest technology and the value of a maintenance culture over innovation.
I'm not actually obsessed with how most people define growth—meaning while I hope my reading habits grow stronger over the years, I don't aim to do this by simply reading more books, but rather by savouring each book in more detail, collecting more meaningful and timeless publications, and re-reading critical theory books to reinterpret them as I age.

In summary, I don't hope to read more, but to understand more of what I read.